Welcome to the Inhand Community Care
DEMENTIA CARE | PERSONAL CARE WE ARE RECRUITING HIGHLY SKILLED
DOCTORS, NURSES, HEALTH CARE ASSISTANTS INCLUDING ALL OTHER HEALTH PROFESSIONALS FOR BMI PRIVATE HOSPITALS AND NHS ALL OVER THE UK
Office Location
38 St. Andrews Way,
Slough, SL1 5NP.
Email Us
info@inhandcommunitycare.com
About In Hand Community Care
We are a leading independent provider of health and social care. We are working in close partnership with local authority and East Berks College including. We provide social care and support services in Hospitals, Nursing homes and Residential homes too…..
Our Flexible Care Services
Our qualified and registerd professional staff is ready to provide top quality services for 24 hours a day and 7 days a week. We provide planed and organised care services according to the situation which meet the needs of the patient, their family and the hospital… 
Our professional Training
We understand that allowing a carer into the home of services users take a lot of trust and serious consideration. That is why the training and assessment of potential carers is critical before they are employed as In Hand Community Care…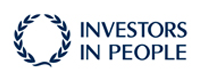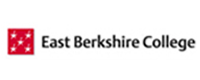 PERSON CENTRED HOME CARE LTD
T/A
INHAND COMMUNITY CARE